WHY TREKS N RAPIDS
India's first and only 360 degree integrated Active Holidays and Outdoor Education company, offering to a bouquet of services and products, specialising in adventure travel, offbeat holidays, experiential learning and a wide range of international adventure gear.

AWARDS & ACCOLADES
Impeccable 17 years of existence and we are proud to be known as: Voted as India's Number One Adventure Company for Nine times between 2002 & 2018 in separate independent market researches. India's first adventure sports company to be certified by Dun & Bradstreet. Treks 'n Rapids case study showcased on Harvard Business Publishing in 2015.

SAFETY
We ensure you have safe fun! We have gone great lengths to ensure that your safety is taken care of, even when you are speeding down a river on a raft or climbing a steep cliff! We want you to have uninterrupted adventure! But safety doesn't happen by chance, it takes planning, process and resources and no short cut approach. Highly trained and skilled staff ensures your safety.

SOCIAL RESPONSIBILITY
Corporate Social Responsibility is not a jargon for us. In fact, we do not even consider it as a responsibility. It is something that we voluntarily do at Treks 'n Rapids, because we cannot be existing any other way. Take nothing but pictures. Leave nothing but footprints. Kill nothing but time.We strictly follow a Leave No Trace policy.
Specials of The Season
We have a unique way of meeting your adventurous expectations!
Anshul Mendiratta, Founder & Director The Hippie Trails, Delhi NCR

I Know Treks 'n Rapids since I started my entrepreneurial journey 8 years back and have utilised their services umpteen number of times as a business associate in the Himalayas,  be it their adventure campuses or a variety of adventure ... Read More
Rishi Dhawan, Vice President, Sales – Gartner

The first thing which comes to mind when you think of a professional adventure sports company is Treks 'n Rapids! Be it their professional approach, the equipment, the safety measures, the instructors OR to put it simply the Experience - ... Read More
Deepa Pant, Founder – My Munchkin

Treks 'n Rapids is an amazing team that offers adventure holidays and outdoor recreation. The highlight is that the programs can be customized to suit all age groups, from kids to youngsters to the elders wanting to have a good ... Read More
Shyamala Shukla, Human Resources – Ranbaxy Laboratories Ltd.

Treks 'n Rapids had organised an Experiential Learning Programme for a group of around one hundred participants from Ranbaxy at Bhimtal. The group comprised of our sales team and managers from across the country. The programme included ... Read More
Nehal Khandwala, Vice President – IndusInd Bank Had a fantastic time with Treks 'n Rapids. White Water Rafting, Cliff Jumping, Body Surfing.....they were simply great. The staff was very courteous and helpful. We felt very safe, secured and comfortable throughout our trip.
Ankur Gulla, Senior Manager – Oracle My best holiday till date was the White Water Rafting & Riverside camping experience with Treks 'n Rapids. Amazing location, great food and great people! I look forward to many more adventure offsites at their other campsites in the near ...
Nimish Pant, Associate Director – KPMG

I have been travelling with Treks 'n Rapids for over ten years now. I am glad to say that not even once could I spot even one aspect that was not taken care of by their team, be it comfortable ... Read More
Tapan Patel, Managing Director – BST Eltromat

I would like to personally thank Treks 'n Rapids for their excellent efforts and giving personal touch to the entire programme in order to help BST Sayona employees to change, for their personal as well as professional betterment. I am ... Read More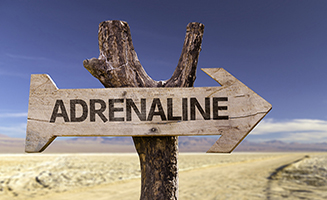 By Adventure Bug
/ April 18, 2018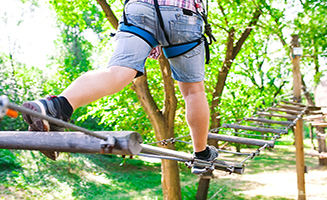 By Kumar Saurav
/ January 12, 2018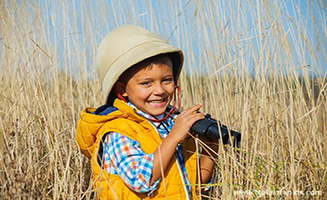 By Kumar Saurav
/ December 30, 2017
OUR CLIENTS
Some of the organisations that have endorsed to and appreciated our good work