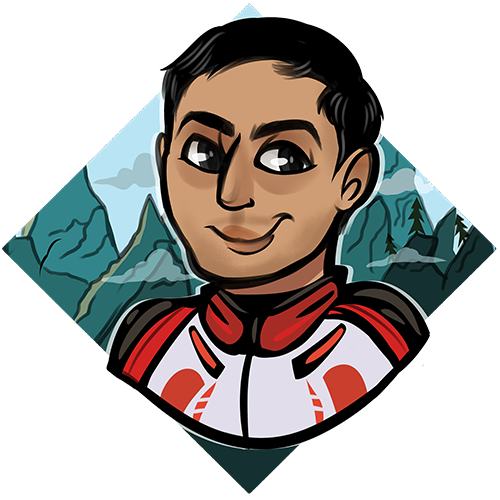 Ayush
A quintessential Motor Biking nerd, Ayush eats, sleeps and drinks all things Motor Biking. He is an alumnus of Charles Strut University and Harvard Business School and has a rich experience in the marketing and business consulting domain, having consulted some of the world's leading luxury brands.
Ayushs' love for motor biking started at a young age when he was introduced to the cult Yamaha RD 350. Though he has other high performance bikes in his garage, his prized possession is the RD350.
He has travelled extensively both within India and abroad and doesnt miss an opportunity to hit the road less travelled. He is more at home on the mountain roads than in the urban jungles and has completed various successful motor biking expeditions to places such as Ladakh, Gangotri, Chopta, to name a few. The next trip on his bucket list is a road trip to Thailand!, though he is still motivating his fellow riders for this once in a life adventure trip.
Ayush has been the backbone of most of the marketing and branding strategies of Treks 'n Rapids.