3D Corporate Social Responsibility
Corporate Social Responsibility is not a jargon for us. In fact, we do not even consider it as a responsibility. It is something that we voluntarily do at Treks 'n Rapids, because we cannot be existing any other way. We follow a Multi Dimensional Approach towards CSR, and here is what constitutes our raison d'etre:
Heal the Earth, Heal Ourselves
At Treks 'n Rapids, anything and everything we do involves a direct contact with our environment. Be it climbing rocks or river rafting or parasailing or sleeping under the stars, we are always connected to nature. We believe that we are responsible for generating and preserving our own environment in such a way that future generation may experience it as it is today. We believe in reveling in what our surroundings offer and yet leaving them as pure as untouched. We believe in eco-tourism. This means:
Using eco-friendly equipments for various outdoor activities
Using recyclable material wherever possible
Our resorts & campsites donot disturb any wildlife
Picking up our own litter
Educating about preservation of environment
Working closely with our local environment groups
Take nothing but pictures. Leave nothing but footprints. Kill nothing but time.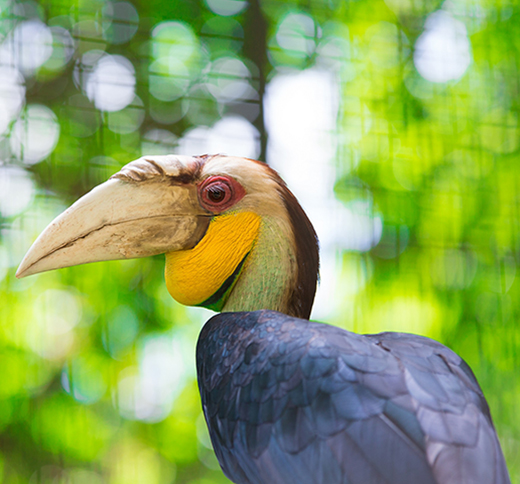 Think Global, Act for Locals
Geography which is varied NOT only, At Treks 'n Rapids, we have a vision to be make an indelible mark on the world's adventure tourism map. And we make sure this doesn't happen without the support of local hands. Our programs are spread across scattered pockets of geography which is varied on only in its terrain but in its culture, language and identity. We have ingrained this diversity in our programs by:
Honest Ventures, Happy Adventures
At Treks 'n Rapids we maintain complete transparency in all our ventures. This is not a policy or directive that we have to follow; it is our way of life, the foundation on which this organization stands. We believe in:
Employing fair business practices
No discrimination against race, color, caste, creed, gender and religion
Honest pricing of all our packages
Complete information to our clients
Periodical review of our internal processes

Employing the local people as our staff
Using local suppliers wherever possible
Not exploiting local resources
Providing opportunities for cultural exchange
Contributing in community development programs
Sensitizing our members about cultural diversity so that no sentiments are inadvertently hurt