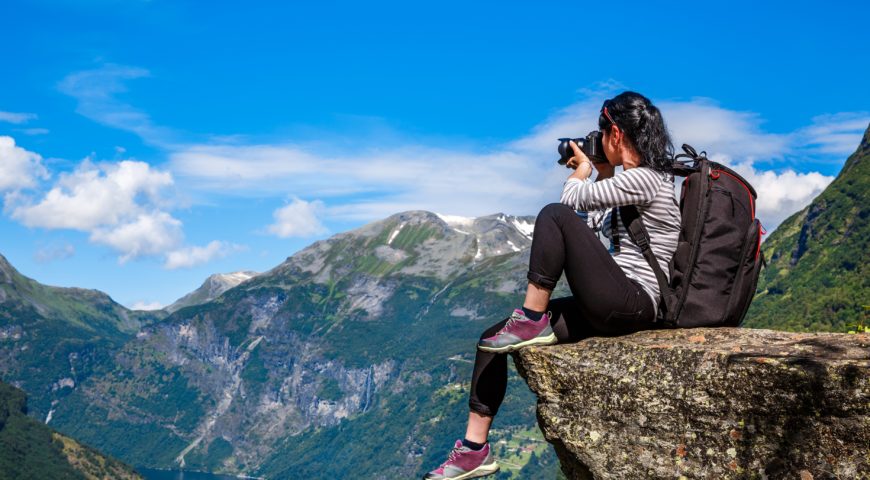 Backpacking Tips for Women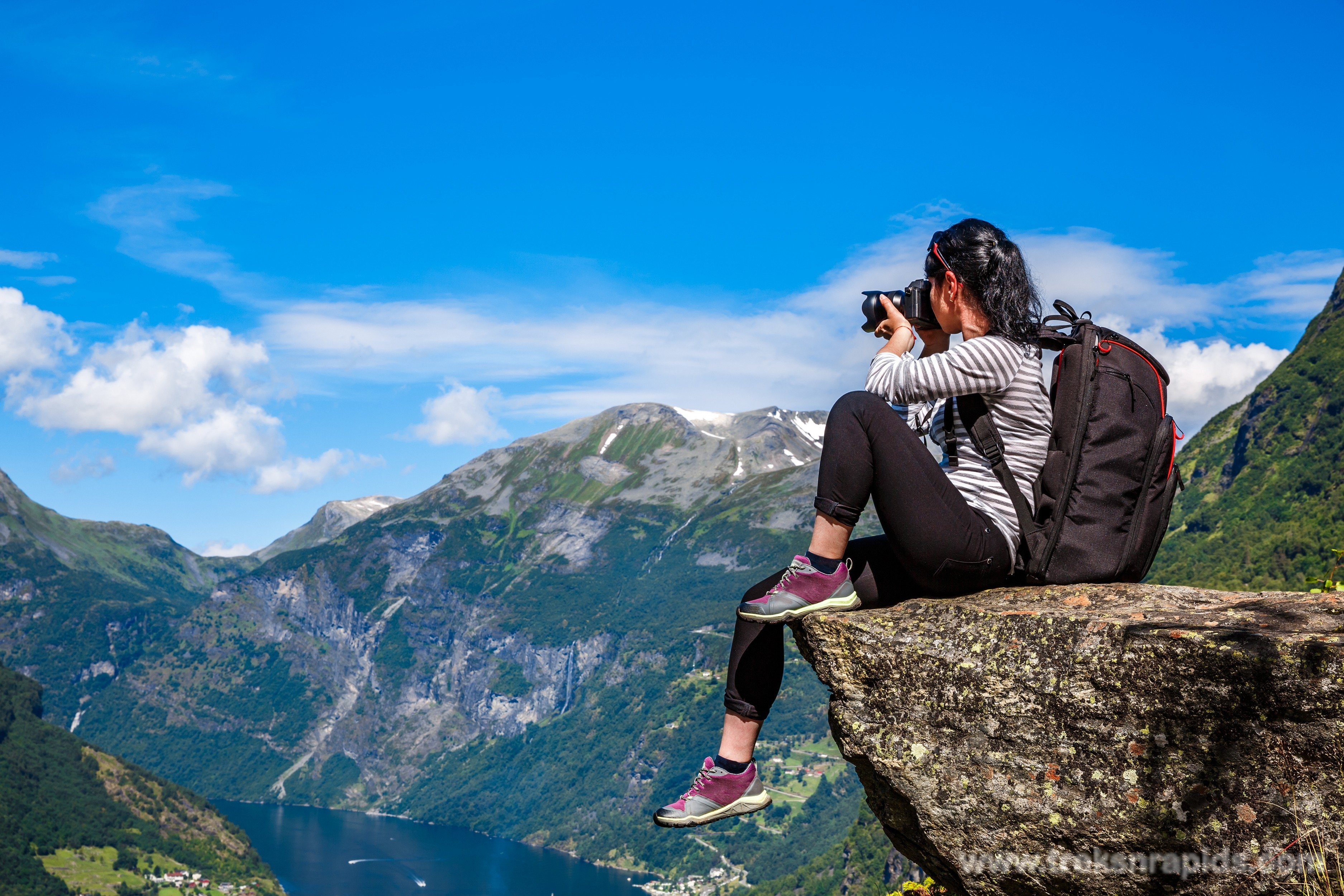 We, the women, are not supposed to carry all our belongings in one bag and travel. That's not how God made us! LOL. To carry 3-4 suitcases wherever we go is our birth right, and we shall do it. However, when you are backpacking or trekking with
Treks 'n Rapids
, you will have to make slight adjustment for something more convenient than suitcase, more fun, more experiential and more life-altering. On that note, we share backpacking tips for female travelers.
Pick the right backpack: 

Carry a bag which is more than the size you require to carry essentials, and it will be nothing more than a burden. The right size of a backpack would be somewhere between 35-60 litres. Remember, smaller, the better.
Four things to consider while buying a backpack.
(i) Fit: Any bag that you buy should not be uncomfortable to carry, the straps shouldn't hurt and it should not be massively bigger than your back. Remember, it's a bag, not a kurta that has to fall down to your knees. 

(ii) Accessibility: All the compartments of the bag should be easily accessible. Choose carefully between top and front access bags.

(iii) Safety: Backpackers stay at places where there are no lockers, so it advised that your bag provides enough security for whatever you carry.

(iv) Price: Don't buy something which is supremely expensive and don't buy something which is dirt cheap. Strike a right balance.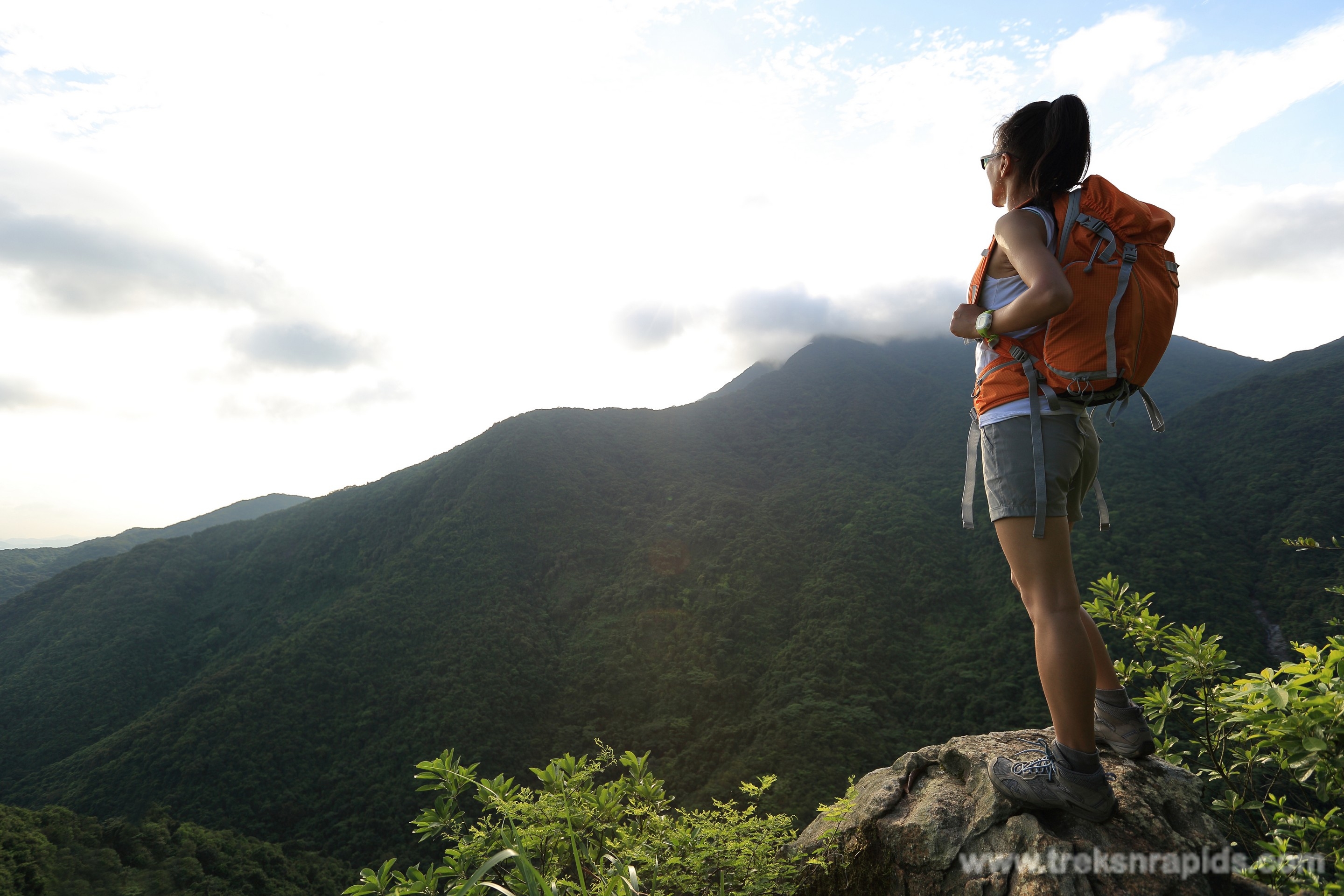 What female backpackers must carry: 

While trekking with Treks 'n Rapids, don't forget to carry the following items. Here's your 

checklist of what you must carry while backpacking
          

2 pairs of denim, 4 tops, light jacket, adequate number of undergarment, 2 pairs of shoes

          

Raincoat, sunglasses, blanket, small purse, umbrella,

         

First aid kit

          

Wet and dry wipes

          

Toilet papers

         

Sanitary napkin

          

Mosquito repellent, sanitizer, deodorant  

          

Quick drying towels

         

Earplugs and eyemask

         

Toiletries

         

Swiss army knife

         

Medicines (prescription, motion sickness pills, diarrhoea etc)

         

Powerbank

          

Sleeping bag

          

Hair dryer

         

Plastic bags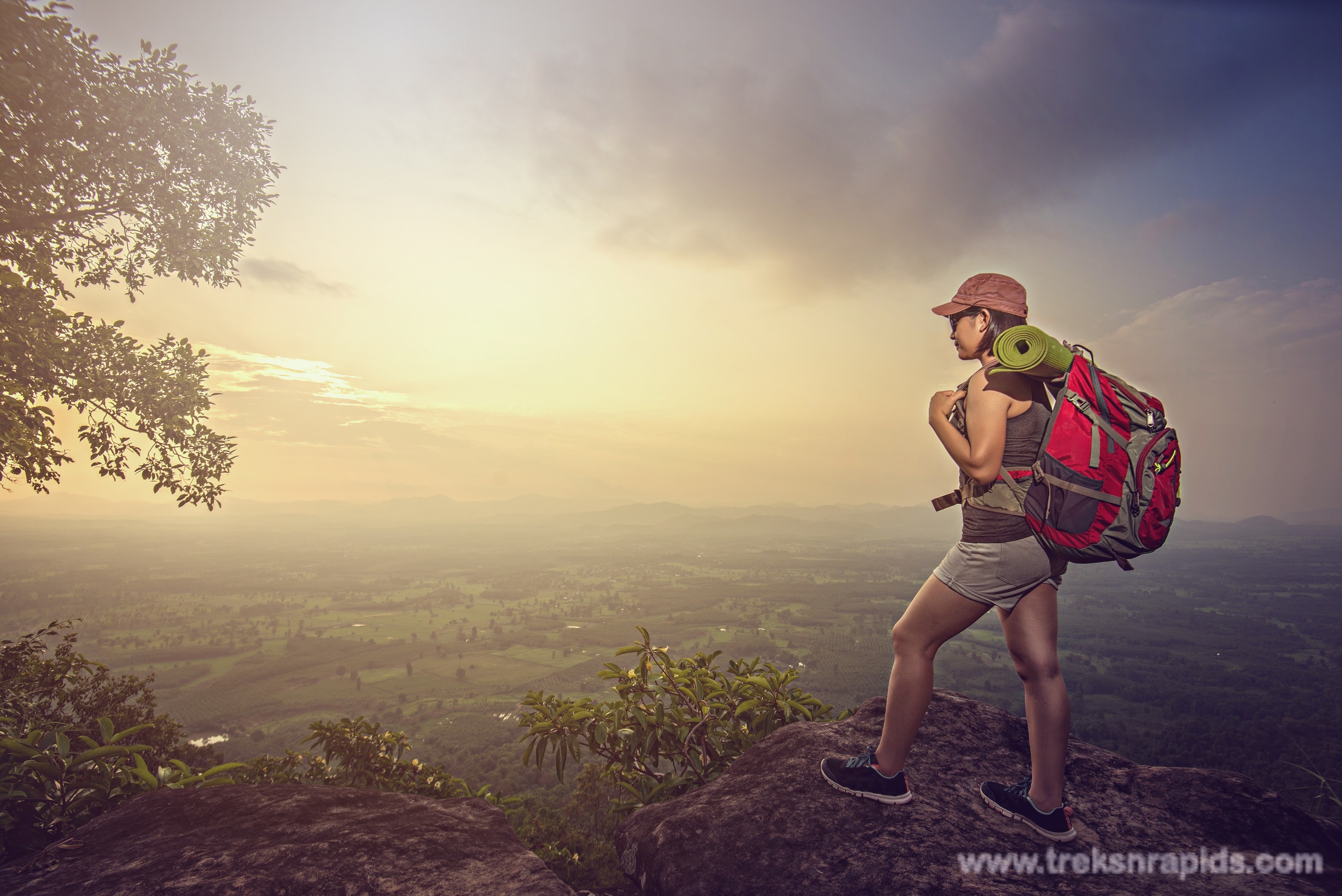 Remember, safety comes first:

When you travel with

Treksnrapids

, your safety is our priority. Even then, you should ensure on your behalf that you don't invite trouble or get into one. Trust your gut feeling, if it says it's a trouble, it's a trouble. Get out and get out fast.

Don't cut your hair short:

A lot of website will ask you to cut your hair before you go trekking, we don't know why! It's stupid to come up with something like this. You are good to go as it is!

Don't duplicate things:

Barring a few things like socks, shoes and denims, you don't need to stuff your bag with spare of everything. Now don't carry two chargers. If need be, ask people for it. No one minds sharing.

Be cash rich:

Carry enough cash while backpacking because digital payments are yet to reach everywhere and ATMs are tough to find in remote places. Now this doesn't mean you carry a lakh in your bag! Don't be so cash rich!

Avoid cotton:

Cotton is not just heavy; they are also less water resistant. Opt for light synthetics.

Keep your family informed:

Someone in your family or friend circle should be in know of your itinerary. Where you are staying, where will you be on a particular day, your hotel details! Don't just vanish!

Carry a physical map:

What if you visit a remote place where there is no internet? You will still need a map, right?