Who We Are
Treks 'n Rapids is India's first and only 360 degree integrated Active Holidays and Outdoor Education company, offering to its customers a bouquet of services and products, specialising in adventure travel, offbeat holidays, experiential learning and a wide range of international adventure gear.

Voted India's Number One Adventure Company for Nine times between 2002 & 2018 in separate independent market research conducted by institutions such as NIT, IITK, IMI and others.

India's first adventure sports company to be certified by Dun & Bradstreet

The first adventure sports brand in India to be showcased on AXN Channel as 'India's Hottest Adventure Sports Company' through a month long activity in 2003.

First adventure sports brand in Asia to be taken up as a case study in business management by students and scholars from leading Business schools. In 2015 two senior professors from the prestigious management institution XLRI Jamshedpur presented a case study titled 'Treks 'n Rapids: Adventure Sports Tourism in India' which was published by Ivey Publishing of Ivey Business School and showcased on Harvard Business Review.

Organised the first of its kind overnight adventure sports and outdoor leadership camp in the Himalayas for differently abled children in 2003. This programme was conceptualised and organised completely free of cost as a part of company's CSR initiatives.

Unprecedented marketing activities since inception including a high value chain wide marketing activity with Shoppers Stop in 2002, a yearlong campaign with one of the biggest ecommerce brands of the time IndiaInfo.com in 2004, two major joint promotion activities with Radio Mirchi 98.3 FM between 2003 and 2005, an eight month long joint promotion campaign with 93.5 Red FM, a chain wide high value promotion with Nirulas in 2003 and many more prodigious activities with brands such Times of India, Outlook Group, among others.
VISION
To be the world's leading Active Experiences Company, always delighting customers with our unique products and service offering.
MISSION
To offer our customers memorable and delightful experiences by curating unique active travel and adventure sports activities all across India and the sub-continent. To deal with our customers with honesty, transparency, trust & respect, while being committed towards our social and environmental responsibilities.
Our portfolio of activities covers virtually every imaginable adventure sport,handpicked offbeat destinations across India & the sub-continent, corporate outbound training programmes (in-house team of highly experienced and competent trainers and supporting resources), experiential learning programs, Huckfinn adventure gear and a chain of offbeat properties (campsites, resorts, spas) specifically developed from the perspective of offering offbeat recreation and highly meaningful experiential learning holidays.
For all the TNRites our guiding inspiration and motto has been
"Life is either a daring adventure or nothing." - Helen Keller
Management Profile
A work of art is  above all an adventure of mind!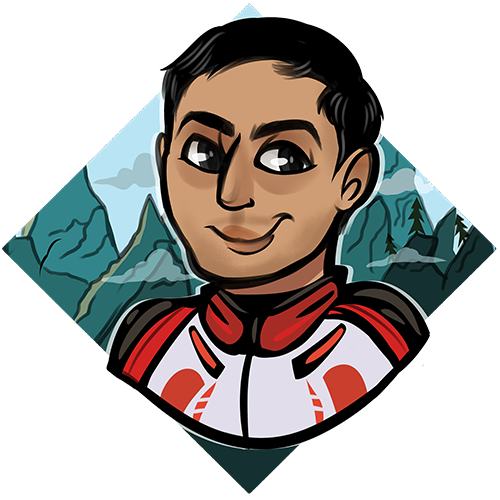 Ayush
A quintessential Motor Biking nerd, Ayush eats, sleeps and drinks all things Motor Biking. He is an alumnus of Charles Strut University and Harvard Business School and has a rich experience in the marketing and business consulting domain,
Read More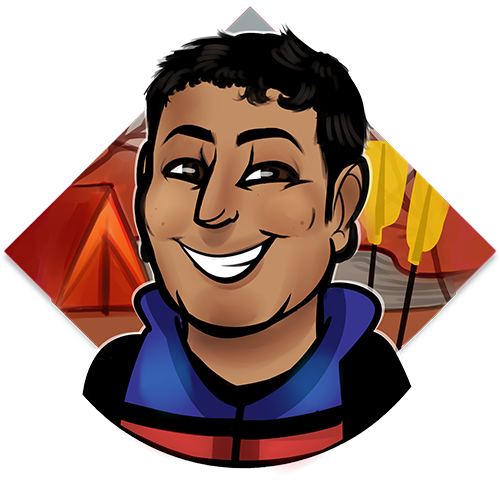 Pankaj
A complete mountain man, Pankaj's journey into the world of adventure sports was destined. Being born in the adventure capital of India Rishikesh, the Himalayas enticed and awakened wanderlust at a young age in Pankaj.
Read More
Here at Treks 'n Rapids we've thrown the suit, tie and desks to the wind so that we can make our passion for travel yours. For us it has always been #lifeisoutthere! In early 2002 a few young blokes founded Treks 'n Rapids. They all came from diverse backgrounds – tourism, hospitality, consultancy, engineering, media and human resource management. But all of them had one thing in common: adventure.
Founded by the alumni of Narsee Monjee Institute of Management Studies, Mumbai (NMIMS) and Harvard Business School, Treks 'n Rapids has been a life changing journey that started with heaps of passion, thoroughly grounded homework and a crystal clear vision to develop a niche for ourselves by providing world class active experiences to the new age travellers.
Our Associates
Some of the brands that have associated with us in the past